Back to News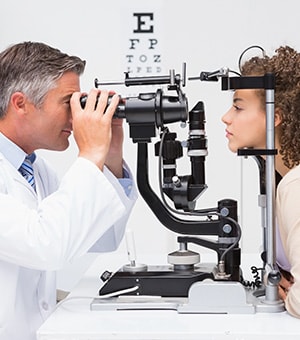 After a poll by dating website BeautifulPeople.com found Irish men to be the world's ugliest, Optical Express is giving free eye tests to Irish women up to Valentine's Day so that they can check their eye health.

Irish men: the world's least attractive?
The site, which asks its members to rate the looks of new applicants to the site, found that around 90% of men from the Republic of Ireland, and 94% from Northern Ireland, were considered to be unattractive. At the other end of the scale, men from Sweden, Brazil and Denmark were found to be the most attractive.

Blaithin Spillane, senior optometrist at Optical Express in Dublin, said: "It seems unfair to say that Irish men are the ugliest in the world, so we think there must be a problem with Irish women's eyesight to rate them so badly!

"I doubt many people would class Jamie Dornan, Michael Fassbender, Colin Farrell or Liam Neeson as unattractive.

"As a result, we are inviting Irish women to undergo a free eye test until Valentine's Day so they can see what they've been missing."

There is some good news though— especially if you're a woman. According to the results of the poll, Irish women are the ninth most attractive globally, with those in Dublin faring particularly well.

Why regular eye tests are important
We're taking this poll in good humour because it gives us the chance to tackle an issue that many people can forget about— the importance of having regular eye tests.

Having regular eye tests can be something that we often put to the back of our minds without meaning to. It should be an important part of our self-care routines though—much like the need to have regular medical checkups and trips to your dentist.

Experts recommend that you get your eyes checked every two years so that you can stay on top of their health and protect your sight. Regular eye tests are important because they catch issues with your vision and eye health before they develop into more serious problems.

Book your free eye test now
In the run up to Valentine's Day, Optical Express is offering free eye tests to Irish woman so that they can check the health of their eyes.

Book your free eye test now by calling 1800 818 543 and quoting VALENTINE.

Optical Express are one of the Republic of Ireland and the UK's leading providers of eye care. To find an Optical Express store near you, click here.