Back to News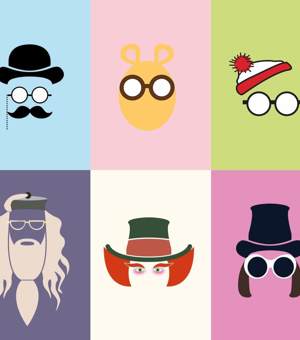 World Book Day sees children across the planet don costumes and get excited over their favourite literature heroes. The international calendar date is a celebration of the joy of reading and the positive impact that storytelling has on a child's life.
This year, Optical Express is joining in the celebrations and reminding everyone of the importance of regular eye tests, particularly for children, so that no one needs to miss out on the pleasure and excitement from reading a book.
The laser eye surgery specialist has created a series of character graphics, taking inspiration from popular literature characters that are known for wearing glasses.
From magical wizards to strong superheroes, our childhood character favourites have been simplified into colourful illustrations, featuring some of their iconic characteristics. Can you, or your child, guess the well-known characters?
Stephen Hannan, Clinical Services Director comments: "Regular eye tests for both adults and children are vital to expose the early warning signs of many eye and general health conditions and we recommend adults get their eyes checked at least once every two years and children at least once every six to twelve months.
"For those with certain health conditions, a more frequent eye check may be recommended."
"World Book Day is an incredible celebration of authors, illustrators and, of course, books, so we want to remind people just how important it is to maintain good eye health, to ensure that they can continue to enjoy reading throughout their adult life."
Book an eye test